Pi-KVM — проект открытого IP-KVM на Raspberry Pi
Состоялся первый публичный релиз проекта Pi-KVM: набора софта и инструкций, которые позволяют превратить Raspberry Pi в полностью функциональный IP-KVM. Это устройство подключается к HDMI/VGA и USB-порту сервера, чтобы управлять им удаленно, независимо от операционной системы. Можно включить, выключить или перезагрузить сервер, настроить BIOS и даже полностью переустановить ОС с загруженного образа: Pi-KVM умеет эмулировать виртуальный CD-ROM и флеш-накопитель.
Количество необходимых деталей, помимо самого Raspberry Pi, минимально, что позволяет собрать его буквально за полчаса, а общая стоимость окажется в районе $100 даже в самой дорогой конфигурации (в то время как многие проприетарные IP-KVM при меньшей функциональности будут стоить от $500 и выше).
Доступ к серверу через веб-интерфейс обычного браузера или VNC-клиент (никаких Java-апплетов или флеш-плагинов);
Низкая задержка видео (порядке 100 миллисекунд) и высокий FPS;
Полная эмуляция клавиатуры и мыши (включая светодиоды и прокрутку колесиком/тачпадом);
Эмуляция CD-ROM и флешки (можно загрузить несколько образов и подключать их по мере необходимости);
Управление питанием сервера с помощью ATX-пинов на материнской плате или через Wake-on-LAN; поддерживается IPMI BMC для интеграции в существующую сетевую инфраструктуру;
Расширяемые механизмы авторизации: начиная от обычной по паролю и заканчивая возможностью использования единого сервера авторизации и PAM.
Широкая поддержка железа: Raspberry Pi 2, 3, 4 или ZeroW; различные устройства видеозахвата;
Простой и дружественный тулчейн, который позволяет собрать и установить ОС на карту памяти Raspbery Pi всего парой команд.
… И многое другое.
Также готовится к релизу специальная плата расширения для Raspberry Pi 4, которая реализует все описанные функции, плюс множество других возможностей (подробности на GitHub). Открытие предзаказов ожидается в четвертом квартале 2020 года. Стоимость ожидается в районе $100 или меньше. Подписаться на новость о предзаказе можно тут.


Ну, прошу любить и жаловать — мой маленький петпроджект. Пилил его в стол несколько последних лет и допилился до продакшн-реди. У проекта есть немаленькое коммьюнити (в основном англоговорящее), и кто-то даже использует его в своих датацентрах.
Чтобы сделать Pi-KVM юзабельным, мне пришлось разработать с нуля целую кучу софта. Например, все существующие решения стриминга видео с хардварных устройств (ffmpeg, vlc, mjpg-streamer) работали крайне медленно, поэтому я написал собственный MJPEG-сервер на сях: uStreamer, который обеспечивает задержку всего 100ms, умеет сжимать картинку в несколько потоков и на GPU пая. Интерфейс написан на чистом JS без фреймворков, поэтому получился легким (несколько сотен КБ включая картинки в SVG) и быстрым. А для сборки и установки оси на карту памяти придумал интересный способ, который обеспечивает повторяемость и высокую скорость ребилда: образ собирается в докере с arm-binfmt, а потом разворачивается, превращаясь в чистую файловую систему для флешки. В итоге, если все правильно собрать, моя поделка просто заработает без сношения мозгов. Быстро, удобно, надежно.
Сейчас Pi-KVM плавно перетекает в мою основную работу, так что если вы сочтете мои труды полезными, то можете подкинуть немного деревянных на корм для моей кошки: https://www.patreon.com/pikvm (ежемесячный саппорт на небольшую сумму) или https://www.paypal.me/mdevaev (однократно).
Ну и пишите в мыло mdevaev@gmail.com, если что.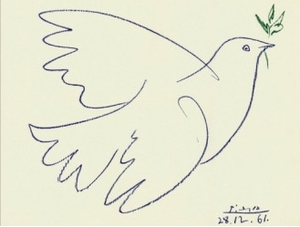 Это устройство подключается к HDMI/VGA
А малина как-то умеет принимать видео по HDMI/VGA? Или делается схема какого-то преобразователя (и если да, то во что)?
P.S. При более внимательном прочтении увидел упоминание про «различные устройства видеозахвата». Стало чуть понятнее.

Не умеет. Нужно купить плату видеозахвата (в доке есть ссылки). Стоит где-то 1-2к рублей. Та, что подороже, имеет больше фичей (типа контроля сжатия и прочего, тоже описано).
Выглядит интересно, схоронил. Как раз недавно интересовался, как из говна и палок слепить ip-kvm.
Круто, а стенку в магазине он может убрать а можно к нему 4G модем подключить и рулить серваком в обход корпоративной сетки? На сколько большой по размеру получится модуль на Pi Zero?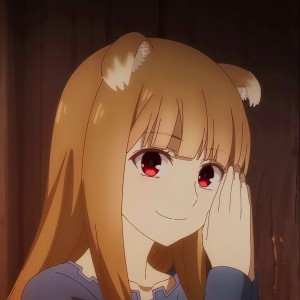 Можно ссылку хоть на одну такую? Очень интересно стало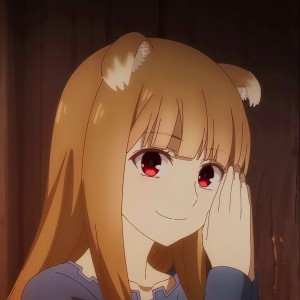 Мне кажется такие балалайки именно для этого и сделаны — рулить в обход сетки в том числе, легально (не хакерство)

Там внутри обычный Линукс, так что можно настроить что угодно.
Ipmi raspberry pi
This device helps to manage servers or workstations remotely, regardless of the health of the operating system or whether one is installed. You can fix any problem, configure the BIOS, and even reinstall the OS using the virtual CD-ROM or Flash Drive.
It only costs between $30 and $100 for DIY depending on the features desired. Even the most expensive configuration will be cheaper than a $500 commercial IP-KVM.
We also made our own ready-made PiKVM V3 on Raspberry Pi 4.
Watch the video!
This device has all the features of the DIY version, including:

HDMI Full HD capture based on the TC358743 chip (extra low latency

100ms and many features like compression control).

OTG Keyboard & mouse; Mass Storage Drive emulation.
Ability to simulate «removal and insertion» for USB.
Onboard ATX power control.
Onboard fan controller.
A real-time clock.
RJ-45 and USB serial console port (to manage PiKVM OS or to connect with the server).
No need for soldering or breadboarding. It's a pre-assembled, reliable device which you can use yourself or provide to your clients.
Continued use of PiKVM OS — all the software is fully open.
Great project review by Novaspirit Tech: YouTube
Boring technical details from us: YouTube
And here some examples from us and our happy users.
| | | |
| --- | --- | --- |
| Easy and powerful | The widest hardware support | Production features |
| Just a few cheap parts and half an hour of assembly and you will have the device that supports Full HD video, Mass Storage Drive, keyboard & mouse, control the ATX power and much more. | There are many ways to build a PiKVM. Raspberry Pi models 2, 3, 4, or ZeroW may be used. Video capture devices can be attached using the CSI-2 or USB interfaces. | Access via Web UI and VNC, IPMI BMC/SoL and Redfish support, Wake-on-LAN server, advanced authorization and HTTPS out of the box. This is just a short list of what PiKVM can do out of the box. |
Fully-featured and modern IP-KVM
Easy to build
A ready-to-use OS images and friendly build environment. The hardware can be made in half an hour and without soldering.
Very low video latency
100 milliseconds of video latency. This is the smallest delay of all existing solutions.
Extra lightweight Web UI and VNC
No weird proprietary clients. No ugly applets. Just use your favorite browser to connect to the PiKVM. No flash plugins either! Ah, and VNC is also supported.
Keyboard & mouse
Mouse usage works directly in the browser. The keyboard emulator supports displaying the state of the keyboard LEDs.
Mass Storage Drive
On the Raspberry Pi 4 and ZeroW, PiKVM can emulate a virtual CD-ROM or Flash Drive. A live image can be uploaded to boot the attached server.
ATX power management
With a very simple circuit that can be assembled on a breadboard, the power button of the attached server can be controlled using the ATX button headers on the motherboard.
Security
PiKVM can be opened to the Internet and no one will get access without the authorization. SSL is used to protect traffic from being intercepted by third parties.
Local monitoring
PiKVM monitors the health of the Raspberry Pi board and will warn you if it's too hot or is not receiving enough power.
GPIO management
You can control GPIO and USB relays via the web interface. The extensible interface allows you to make anything out of it.
Pi-KVM: an inexpensive KVM over IP
Jan 20 th , 2021 | Comments
I recall griping at Pat one day he was over for dinner that I wished everything had an IPMI interface or that nothing did. Only two of the computers at my house have an IPMI interface, all the rest did not. When the DIY NAS: 2020 Edition was burning in, I had to get up and go into the other room to see what it was up to, but I didn't think it was worth the price premium to move up to a motherboard which included IPMI among its features.
Pat nodded in agreement and remarked, "There's this neat project, Pi-KVM, that lets you build a cheap IP-KVM out of a Raspberry Pi! You should check it out." We talked about different possible uses for it and then got busy repairing a quadcopter or playing some video games.
A few days later, I recalled this conversation later when wracking my brain for a Christmas gift idea for Pat and immediately decided then that I'd build a Pi-KVM for Pat. As a bonus, I'd get to play with his Christmas present a bit before deciding if I wanted to build one of my own!
KVM over IP (IP-KVM)
A KVM (or KVM switch) is basically a device that allows you to share a keyboard, video, and mouse between two computers. For a very long time, I had my own DIY NAS, primary workstation, and work laptop all plugged into a KVM switch. Whenever I needed to use one of those three computers, I'd hit a button and the KVM would switch me between the three computers.
An IP-KVM is very similar: you plug the IP-KVM device into the keyboard, video, and monitor of a computer but then you access it over a network. The keyboard, mouse, and display that you're using aren't actually plugged into the remote computer.
Both a KVM and IP-KVM are superior to remote access (TeamViewer, Remote Desktop, VNC, etc.) because you're accessing the actual hardware remotely. You're able to see the machine POST, access the BIOS, and watch it load the operating system. Most remote access options require the operating system to be up and running first. In enough scenarios, that's simply not enough.
The most controversial parts of my DIY NAS build blogs is how frequently I recommend consumer-grade hardware. When people advocate for using enterprise hardware, the two reasons that resonate the most to me are support from the manufacturer (potentially including longer warranties) and that most server-grade motherboards have an IPMI interface.
Simplifying things a bit—maybe tremendously—IPMI is quite similar to having a built-in IP-KVM incorporated on the motherboard. The motherboard has a dedicated network interface that gets plugged into a switch and assigned an IP address by your router. Using a web browser or an IPMI client, you're able to access this interface and interact with the hardware as if you were sitting in front of the computer with a keyboard, mouse, and monitor plugged into it.
The DIY NAS: 2016 Edition was the first motherboard I used with an IPMI interface. That feature (among others) helped convince me to use the same motherboard when I upgraded my personal NAS later the same year. That upgrade also meant that I was able to retire my KVM switch and all of its cables. When I built my homelab server, I made sure to pick a motherboard that included an IPMI interface. Since then, you know how much I've successfully used those IPMI interfaces? Almost zero!
Thankfully, I've rarely actually needed to use the IPMI interfaces. Both machines have been tremendously stable and do their jobs without much interaction from me. However, each time that I have attempted to access their IPMI interfaces, I have run into minor issues. When I encountered these difficulties, I simply reverted to old behavior and grabbed my spare monitor and keyboard from my closet for the following reasons: it's less effort, and the IPMI's web interfaces have been pretty terrible.
When I bought an extension for my desk, a new switch for my 10Gb network, and moved around both my DIY NAS and homelab servers, I decided to just leave the IPMI interfaces disconnected and removed the network cables on each machine. It's almost like I knew that a couple months later, I would be tinkering with something I liked way better than any IPMI interface that I'd used.
Pi-KVM
So what's Pi-KVM all about anyways? It's an open-source project for building your own IP-KVM. So far, Pi-KVM has been through a couple different hardware variations. All of the hardware variations have been built around different Raspberry Pi models and a varying amount of do-it-yourself electronics. The current hardware version (v2) can be built around either a Raspberry Pi 4 Model B (2GB or higher) or a Raspberry Pi Zero W. Depending which Raspberry Pi option you pick, you'll also need a video-capture device and some USB cables/adapters.
When it's all said and done, the Raspberry Pi is connected to your computer's display and USB ports. You pull up the Pi-KVM web interface in your browser, and you're then in control of remote computer as if you're physically standing right there. It's really quite fantastic!
I looked for a comparable off-the-shelf piece of equipment, but there's really nothing quite like it. I suspect that there's just not much consumer demand for IP-KVM hardware right now. For most consumer users, there are acceptable enpough methods for accessing computers remotely, like VNC, Remote Desktop, and many others.
Nevertheless, after assembling the Pi-KVM that I gave to Pat for Christmas, I was immediately convinced that I wanted at least one for myself. Seeing these features in action were what sold me:
Incredibly easy to build the hardware (version 2)
The web interface was really responsive and easy to use.
The latency was low.
CD-ROM or Flash Drive emulation to pass through to the connected host.
This is awesome! @briancmoses gave me a #RaspberryPi IP KVM doodad for Christmas. I plugged all the assorted hardware into my headless virtual machine host here in my office, pointed a browser at it, and it is working perfectly! https://t.co/kZPiEuJHT6 pic.twitter.com/osIbS1rK4v
These features aren't all-encompassing either! They're just the features that I was immediately zeroed-in on. There's a whole cargo container full of other features that I haven't leveraged yet too. The ATX controls sound really intriguing—having the ability to remotely press the power and reset buttons seems like it could come in really handy. Securely accessing my Pi-KVM from the Internet sounds interesting, but I'd rather not open ports on my router's firewall in order to do so. However, there is a Tailscale client available. The idea of being able to access Pi-KVM from any device that I have a Tailscale client running on seems fascinating. Plus, Pat keeps telling me about how Tailscale makes these kinds of things easy, so this sounds like an excellent opportunity to prove Pat correct!
Brian's Pi-KVM Parts List
When I ordered parts for Pat's (and then again for my own) Pi-KVM, I made a mistake (or did I?) and bought a Raspberry Pi 4 Kit with 4GB of RAM. A Raspberry Pi 4 2GB meets Pi-KVM's hardware requirements and would've worked just fine.
I decided that having 2GB of extra RAM might be useful in case there was other functionality that I wanted to add to my Pi-KVM down the road. Maybe one of these five awesome headless Raspberry Pi uses are good candidates to run alongside my Pi-KVM?
Brian Spent Too Much Money!
It's important to keep in mind that <"I wasn't a very thrifty shopper and wound up spending way more than I needed to. A Pi-KVM can easily be built for about $80!">This can be done by more closely following the suggested hardware list:
I mentioned before that I couldn't really find a comparable product when I searched for one. About the closest thing I could find were USB Crash Cart Adapters, like this one from Startech.com. This crash cart adapter is over $200 more than what I paid, doesn't allow remote access over the network, is only VGA, has a much smaller set of features, and requires a custom application installed on the machine you're accessing the remote machine from.
A price tag of under $80 is inexpensive enough that I'd gladly lend my Pi-KVM to friends who need my help with something on their PCs. It's cheap enough that I'm going to definitely build another one just to have a loose spare for whenever it might be handy. For example, when I'm working through one of my DIY NAS builds!
What's Brian think? I'm all in on Pi-KVM!
This is all Pat's fault; he suggested I look into Pi-KVM awhile back. Once I did, I knew I wanted to build my own. In building one for both Pat and I, I've also learned that Pi-KVM is working on their own hardware and I now know that I want that too. Their hardware will include an extra ethernet interface to act as a pass-through, its own low-latency video capture ability, wider hardware support for finicky BIOSes, and many other features.
I've signed up to pre-order it and I've also become a Patron of pikvm on Patreon. The next iteration of hardware is going to make a fine upgrade—and another blog—down the road when I get my hands on it. It might be a fun project to design my own 3D-printed case for, or even maybe collaborate with Pat and mill something on his CNC machine.
But wait, there's more!
In Novaspirit Tech's YouTube review of the Pi-KVM and his subsequent video Q&A about Pi-KVM, he mentioned that Pi-KVM can also interact with a traditional KVM to allow you to switch between numerous different machines. I have purchased the ezcoo EZ-SW41HA-KVM 4-port KVM switch, a couple VGA-to-HDMI adapters, HDMI cables, and USB cables to hook into it.
Adding the ezcoo KVM switch on to my own Pi-KVM is something I'm looking forward to building and blogging about in the very near future!