A list of Raspberry Pi books for #BookLoversDay
While yesterday's blog post covered YouTubers who create video tutorials about using the Raspberry Pi, today we want to focus on a more traditional medium in honour of #BookLoversDay.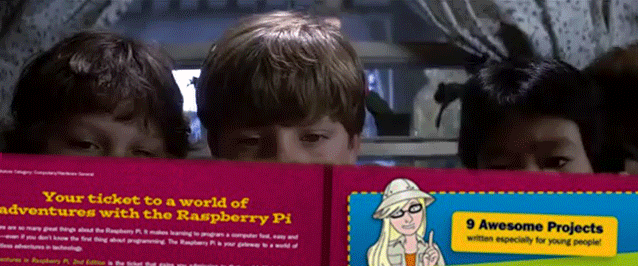 Since we launched the Raspberry Pi back in 2012, staff and community members alike have been writing guides and projects books about our little green board, with some releasing them as free PDFs and others donating a portions of the revenue to the Raspberry Pi Foundation.
Here are a few of our favourite books, written by our colleagues and you, our glorious community.
Getting started
For beginners just entering the world of Raspberry Pi, there is no end of 'Getting started' resources available online. For those of you who want a physical reference work, or who plan on giving a Raspberry Pi as a gift, here are some of the best beginners' guides available:
Almost all of us will have at least one for Dummies book lying around at home. Easy to read and full of information, the series is a go-to for many. The third edition of the Raspberry Pi for Dummies book came out in late 2017, and you can read the first two chapters on co-author Sean McManus's website.
The Raspberry Pi User Guide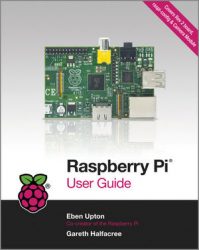 was co-written by Eben Upton, creator of the Raspberry Pi and co-founder of the Raspberry Pi Foundation. So it's fair to say that the information in this guide comes directly from the horse's mouth…so to speak. You can read an excerpt of the book on the publisher's website.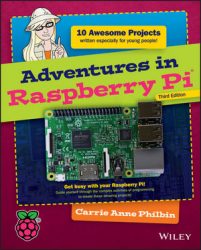 For younger users, Carrie Anne Philbin's Adventures in Raspberry Pi is both an introduction guide and project book, taking young beginners from the basics of setting up and using their Raspberry Pi through to trying out coding and digital making projects. Now in its third edition, the book is available in both paperback and e-book format.
You may also like:
Projects
If you're looking for some projects to try out, whether they be Scratch or Python, screen-based or physical, the following books will help you get making: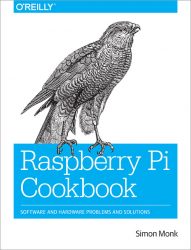 Simon Monk has been writing tutorials and producing Raspberry Pi kits for both beginners and advanced makers. With his Raspberry Pi Cookbook, Simon has written over 200 'practical recipes' for you to try with your Raspberry Pi.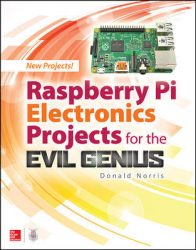 Forget James Bond. If you'd rather be working for the dark side, try Donald Norris' Raspberry Pi Electronics Projects for the Evil Genius* and build everything you need to take over the world.
*Swivel chair and fluffy white cat not included.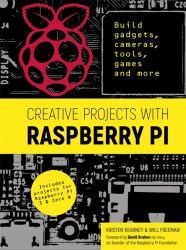 More inspirational rather than instructive, Creative Projects with Raspberry Pi by Kirsten Kearney and Will Freeman is a gorgeous coffee table book of Raspberry Pi projects from across the globe. From small gadgets to art installations and robots to weather stations, if this book doesn't get your creative juices flowing, nothing will.
You may also like:
Computer science
Computer science is more than just writing code and lighting LEDs. If you'd like to learn more about the history and science behind STEM, these books are marvelous resources for the inquisitive mind: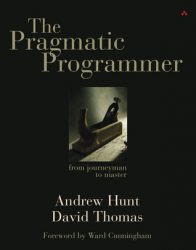 Those wishing to go deeper into learning programming should check out The Pragmatic Programmer: From Journeyman to Master by Andy Hunt and Dave Thomas. Some consider it the classic go-to for novice programmers, with many veterans returning to it when they need a reminder of best practices in the field.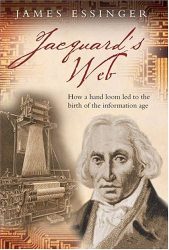 History buffs may want to look into Jacquard's Web: How a Hand-Loom Led to the Birth of the Information Age by James Essinger. This book explores the development of technology, from the invention of the handloom by Joseph-Marie Jacquard in Napoleonic France to technological advancements of the digital age.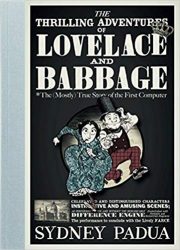 With its lighthearted fun mixed with historical events, the Eisner Award–nominated The Thrilling Adventures Of Lovelace And Babbage by Sydney Padua is a Pi Towers favourite, and should be the staple of every STEM enthusiast's book collection. In fact, we're sure that even those with no interest in the field will find this collection of stories entertaining. So there's really no reason not to try it.
You may also like:
Magazines
If you're looking for a periodical or two, may we suggest: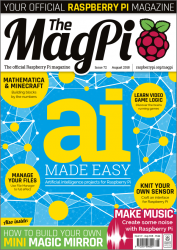 The MagPi, the official Raspberry Pi magazine. Available in both hardcopy and free digital PDF every month, The MagPi covers community projects and tutorials as well as Raspberry Pi–related add-on tech. You may also be interested in the MagPi Essentials Guides, written by community members to help you advance in various areas of Raspberry Pi creativity.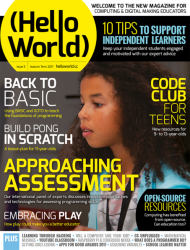 Hello World, the magazine for educators, is released termly and includes articles and advice from STEM educators across the globe. UK-based educators can get Hello World delivered free to their door, and everyone can download the free PDFs from the Hello World website.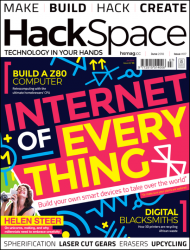 HackSpace magazine covers more than just the Raspberry Pi. Consider it the maker magazine, covering a wide variety of different topics, skills, and techniques. An interesting monthly read that your eager hobbyist mind will love…but your wallet and free space/time, not so much. It's out in both hardcopy and as a free PDF each month.
You may also like:
AQUILA — while not specifically STEM-related, AQUILA will keep young minds engaged and inquisitive
WIRED — WIRED offers a broad taste of emerging technologies and more
The Beano — OK, so it's not STEM, but c'mon, the Beano is awesome!
Add to the list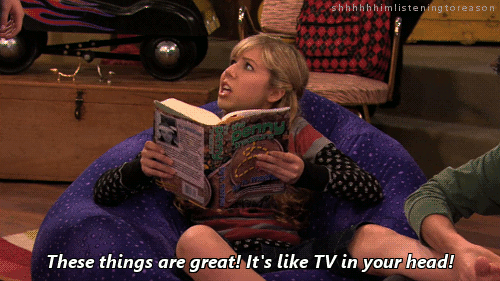 If you have a favourite book that we've left out, let us know so we can add it. Maybe you have a childhood classic that first got you into coding, or a reference guide you go back to again and again. So tell us in the comments which books we have missed!
Best Raspberry Pi Books For Beginners 2020
January 23, 2020 By Sara Santos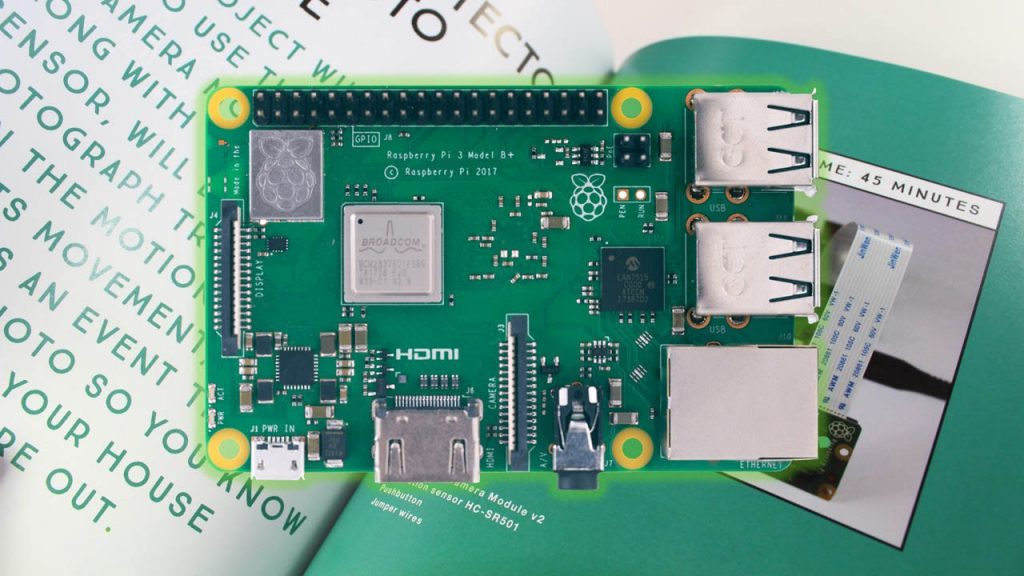 In this article we'll show you the best Raspberry Pi Books in 2020. The Raspberry Pi is a powerful card-size microcomputer board that you can get for $35. It has everything a normal computer has: a processor; RAM; ports to plug in a monitor, mouse, and keyboard; the ability to connect to the internet, and General Purpose Input Output Pins (GPIOs) that allow you to interact with the real world.
There are several models of the Raspberry Pi board, the latest release is the Raspberry Pi 4.

Best Raspberry Pi Books For Beginners List
Note: if you're just getting started with the Raspberry Pi, you can read our Raspberry Pi Getting Started Guide. If you're looking for a Raspberry Pi Starter Kit, you may like to read our review about the Best Raspberry Pi Starter Kits.
The Raspberry Pi is a great piece of hardware for makers, inventors, geeks, engineers, kids, and basically anyone who likes to make stuff and learn more about programming and computers. Additionally, there are a wide variety of subjects you can explore with the Raspberry Pi.
So, the best Raspberry Pi book for you depends on what you intend to do with the Raspberry Pi. Do you want to make electronics projects, create and program games, learn programming, or build fun projects with your kids? Here we provide a list with the Best Raspberry Pi Books for those subjects.
Best Raspberry Pi Projects Books
The books in this section include books with DIY Raspberry Pi projects. One of the best ways to learn something new is by making and building stuff, so a project's book is a great way to get started. Check our choices of the best raspberry Pi Project's Books below.
20 Easy Raspberry Pi Projects: Toys, Tools, Gadgets, and More!
We (Rui Santos and Sara Santos) are the authors of the "20 Easy Raspberry Pi Projects: Toys, Tools, Gadgets, and More!". This book is a compilation of 20 beginner-friendly electronics projects, perfectly suited for kids, parents, educators, and hobbyists looking to level up their hardware skills.
The book starts with a quick introduction to the Raspberry Pi and the Python programming language and then, jumps straight to the projects. Projects are explained with full-color visuals and simple step-by-step instructions. You'll build a home surveillance system, a smoke detector, learn how to control lamps remotely, build your own game, and much more. (Yes, these projects are suitable for beginners)
The book is fully tested and compatible with all 40 pins Raspberry Pi boards (including Raspberry Pi 3 Model B+ and the newest Raspberry Pi 4 board). If you want to learn more about this book, watch the video below:
Note: by purchasing our book you are supporting our work. Thank you!
Raspberry Pi Electronics Projects for the Evil Genius
This book is part of the "Evil Genius" series and like other books on this series, it is just great! It starts with a quick introduction to the Raspberry Pi and then covers 10 awesome DIY projects with the Pi that showcase applications in computing, communication, video, photography, and robotics.
The projects include learning how to use and program a touchscreen, interface the Pi with an Arduino, build a cell phone, surveillance system, and much more. It contains detailed instructions and all the necessary code to build the projects. The project's presented in this book are great to learn, but readers complaint about costly parts necessary to build those projects.
This book was released on May 2016 and was written based on the Raspberry Pi 2. If you want to use a Raspberry Pi 3 or 4, it is fully compatible. However, you may find some outdated instructions when it comes to the Raspberry Pi operating system.
Best Raspberry Pi Getting Started Books
If you're still not sure about what to do with the Raspberry Pi, a getting started guide book is the way to go. These will introduce you to the Raspberry Pi and show you all the things you can do with his amazing board.
Raspberry Pi User Guide, 4th Edition
This getting started book was written by the co-creator of Raspberry Pi, Ben Upton and this is like a manual for the Raspberry Pi. At first, it includes everything you need to know on how to set up, getting started and configure your Raspberry Pi, including administration with Linux. Then, it also includes subjects like building a media centre, programming the Pi and hacking hardware. This book is the fourth edition and was released on August 2016.
Raspberry Pi For Dummies, 3rd Edition
Get started with the Raspberry Pi with a For Dummies book. This book walks you through all the basics you need to know to get started with the Raspberry Pi in the For Dummies style. The book covers how to set up your Raspberry Pi, how to get started with Linux and you how you can use your Raspberry Pi in several tasks. It includes: using the Raspberry Pi for work and play and how to program the Pi using Scratch and Python. Additionally, it also shows how to use the GPIO header to build simple electronics projects. The book was fully updated on September 2017.
You might also like: Best Arduino Books For Kids
Best Raspberry Pi Books For Kids
The Raspberry Pi is great to inspire kids and teens into the world of electronics, computing, and programming. Check the following books to keep your kids interested and motivated.
20 books you should read to start on Raspberry Pi
I read a lot, about everything, including Raspberry Pi books
And it's not always easy to find exactly what you search at the bookshop or in a website listing
I'll help you and make a short list of books you need to read to start on Raspberry Pi (or for a gift to a Pi beginner)
Which book should you read about Raspberry Pi?
This will depend a lot on your goals with Raspberry Pi, there are books like:
– General tips about first hour help or hardware components
– Programming guides to make your first program with Python, Scratch or Minecraft
– Projects ideas to push your DIY limits
I'll give you my 20 preferred books about Raspberry Pi, sorted by category
No matter which one you choose, you'll be happy
No error possible by choosing a gift from this list 🙂
Bonus
Master Raspberry Pi in 30 Days
I add it to this list as a bonus because it's my book, so I will not rank it, but it's probably the best buy to discover the Raspberry Pi as a whole (especially if you like this website).
If you are a beginner, the idea is to start with the basics and learn a new thing each day, step-by-step.
If you already know a few things, you can skip the first chapters and continue reading and experimenting as soon as you are not sure to master something.
There are also many detailed projects and homework, to learn by practicing rather than reading only.
You can find all the details on this page of the website.
You'll love it 🙂
General help for beginners
Raspberry Pi User Guide
The first of this list is not a big surprise. It's simply the Raspberry Pi user guide, wrote by Eben Upton (Raspberry Pi creator) and Gareth Halfacree (Pi guru).
You'll get with this book a complete overview of the Raspberry Pi: hardware, commands, programming (scratch, python, Minecraft), and electronics (GPIO ports, camera, add-ons)
This is a must-have for every Raspberry Pi beginner
Check the comments on Amazon, they are all saying it's a fantastic book
Raspberry Pi For Dummies
Here is a classic collection in any theme you want to better know, and it's true also for Raspberry Pi.
"For dummies" is a well-known collection for beginners, it'll not disappoint you
In this book, you'll find a general overview about Raspberry Pi: getting started, Linux introduction, programming with Scratch and Python and even some projects to discover all the possibilities
This book is available on Amazon here
For a gift to your kid, or if you want to play Raspberry Pi with them, there is also a specific edition for kids on this page
Raspberry Pi Cookbook
This one is probably THE book for any Raspberry Pi owner, it's a reference
Be careful however, this book is over 400 pages long, and maybe it's not the easiest one to start with
But if you are motivated enough, would you need another one? Not sure
Here is the summary of this bible:
Set up your Raspberry Pi and connect to a network
Work with its Linux-based operating system
Program Raspberry Pi with Python
Give your Pi "eyes" with computer vision
Control hardware through the GPIO connector
Use Raspberry Pi to run different motors
Work with switches, keypads and other digital inputs
Use sensors to measure temperature, light and distance
Connect to IoT devices in various ways
Create dynamic projects with Arduino
Raspberry Pi Cookbook is available on Amazon.com
Exploring Raspberry Pi
Another reference here with this 720 pages book about all Raspberry Pi aspects
Its content is really close to the previous book, with more details about anything
You'll learn how to use each part (hardware and software) of your Raspberry Pi and how to get the best of them
You'll maybe go faster on system commands/languages, but deeper on the electronics part also, so it could be a better book for a creator rather than a programmer
"Exploring Raspberry Pi: Interfacing to the Real World with Embedded Linux" received a lot of good comments on Amazon (check this link)
Raspberry Pi Hacks
And the last one for this general section is "Raspberry Pi Hacks: Tips & Tools for Making Things with the Inexpensive Linux Computer"
I put this one in "General help" because it's not only on one thing, but it may not be a book for a complete beginner
It gives you some tips on how to make the most out of your Raspberry Pi
You'll see how to optimize the Pi configuration, how to build a cluster, things like that
This book will not help you plug the Raspberry Pi the first time, but to get further with it after understanding the basics
Programming skills
Now you have what you need for general help
We can move to the best books about programming on Raspberry Pi
Scratch Programming in easy steps
CrowPi2
Learn Python, Scratch, & more in an easier way
This all-in-one kit comes with a Raspberry Pi 4-based laptop with tons of sensors and motors under the keyboard.
Scratch is a basic language to learn how to code, it's the perfect language for a beginner or a kid
This book will help you to introduce this language and understand how code is working to create things on Raspberry Pi
I love the way this book is presented and illustrated, like practical sheets, easy to follow
Each page brings a new tutorial with pictures and other informations in the margin, like tips or important points
It's perfect for beginners, especially teenagers
On Amazon.com you could look inside and discover a few pages to better understand what I'm saying
Learn to Program with Minecraft
Minecraft is the children's favorite game and an ideal way to get them to learn how to code while having fun.
This book follows this idea with a fun cover and will introduce simple Python basics with the Minecraft game
For each lesson, there are three parts:
Introduction with the theory about the new notion (ex: set variables)
Examples on how to code this notion in Python (ex: variables syntax)
Practice with a Minecraft example (ex: teleport the player anywhere)
You could find this book on Amazon
If you want another book playing with Minecraft on Raspberry Pi, you could try this one:
Adventures in Minecraft, which is similar
Python Crash Course
We saw two books about programming for young people, maybe this one fits best for an adult
It's closer from a reference book (720 pages for this one) and written in a more classical way, but it remains a great one in this list
What I like in this book is its organization in two parts:
– In the first part, you'll learn all the Python basics (variables, conditions, loops, etc …)
– On the second part, go into practice and see what you learned from the first part 🙂
This is an original book you'll also find on Amazon, perfect if you want to deepen
Projects ideas
Some of you may prefer to learn new skills with concrete examples, by practicing on projects
This is what you'll find in this part, the best books with projects ideas to practice directly on Raspberry Pi
Adventures in Raspberry Pi
This one could have been in the programming section because it's mainly about that. But they make all the book organization through ten projects you have to build to learn all the knowledge
They describe this book for a young public, but I think anyone could appreciate it
You'll learn skills in various projects, about music, Minecraft and games
At the end of this book you'll have a good knowledge about the Pi, like Scratch and Python programming, Minecraft interactions and GPIO pins usage
Adventures in Raspberry Pi is available on Amazon
If you like this kind of book, there are several in the same collection (we previously saw Adventures in Minecraft for example)
Raspberry Pi Projects for the Evil Genius
With this awesome title, Raspberry Pi Projects for the Evil Genius, Donald Norris helps you discover all the Raspberry Pi features, through 12 specific projects:
LED blinker
MP3 player
Camera controller
Bluetooth robot
Earthquake detector
Home automation controller
Weather station
Home security controller
RFID door latch
Remote power controller
Radon detector
This book is 250 pages long, but will teach you a lot of things about Raspberry Pi you could apply in your own projects
Check the price on Amazon and see more details about the content
20 Easy Raspberry Pi Projects
Here is another list of projects you can follow to learn new skills on Raspberry Pi
This one will show you projects in various themes, like LED, displays, sensors, cameras, games and web apps
"20 Easy Raspberry Pi Projects" brings you 20 EASY projects, so it could be more suitable for a beginner than other books in this list
For example, with the LED project, the author introduces electronic circuits notions and theory about LED, not directly related with Raspberry, but that you need to understand before starting the project
Creative Projects with Raspberry Pi
If you are looking for more original projects to try at home, you'll not be disappointed with this book: Creative Projects with Raspberry Pi
It includes more complex projects, mixing system, electronics and DIY stuff
For example, you'll see how to build a Rubik's cube resolver, a portable games console or even a robot in a Crocs shoes 🙂
What I like in this book, is that they take projects to an advanced stage
For example, one project is to build an Internet monitor. In most of the books, you'll only get the script code to do this. In this one they build a box for the Raspberry Pi, with LEDs showing the current status in real time
A perfect gift for all DIYers
Make: Sensors
Makezine.com is a well know website about projects ideas for makers
They also created a books collection for their readers
Make: Sensors is one of them
In this one, you'll learn how to use any kind of sensors on the Raspberry Pi: Mouvement, Smoke, Touch, …
Note you'll also find projects for Arduino in this one
You can find this book on Amazon.com (check the price here)
And feel free to browse books from the same source (Makezine), they produce great books
DK Workbooks: Raspberry Pi Projects
And that's the last in this category: DK Workbooks: Raspberry Pi Projects
It may be closer to a magazine in the first view with only 40 pages, but you get only the essential informations, it goes straight to the point
This book is written for young people, with basic projects.
So maybe not the best for an engineer, but clearly a must have for any young beginners
This book is available on this page
You could also find similar format on any topics, from the DK store
Reminder: Remember that all the members of my community get access to this website without ads, exclusive courses and much more. You can become part of this community for as little as $5 per month & get all the benefits immediately.
Other good books
In this part I'll show you other books that may not teach you directly how to use your Raspberry Pi, but more about his story and his integration in a wider area
The Maker's Guide to the Zombie Apocalypse
I love the style of this book: The Maker's Guide to the Zombie Apocalypse
This will teach you Raspberry Pi (and Arduino) skills while telling you a story about a Zombie invasion
You need to set up projects to protect yourself from the Zombie invasion: use morse code, open and close doors remotely, use cameras and smoke detectors, etc …
This is an original book you will love if you dislike to learn in a classic way
This awesome book is available here
Basic Security Testing with Kali Linux
Ok, this one is not directly about Raspberry Pi, but you could apply any notion learned on a Raspberry
In the first part, you'll see what is Kali Linux, which tools it provides, and how to use them
And at the end of the book, you'll find an entire chapter about the Raspberry Pi and how to install Kali on it
If you know nothing about Kali Linux, I already made a post about it here: 15 steps to start with Kali Linux on Raspberry Pi
And obviously, if you want to know more, you can buy the book on Amazon
Building the Web of Things
Internet of Thing (IoT) is a vast topic, and not necessarily around Raspberry Pi
In this book you'll learn a lot of things about IoT: scalable solutions, protocols and architecture, web development with new languages like NodeJS
So, what's the link with other books?
Authors will often refer to the Raspberry Pi to illustrate what they are teaching you
You'll also learn things about the Raspberry, even if you already master it
Maybe not a book for a total beginner on Linux systems or software engineering
But to discover Raspberry Pi in an IoT context for experimented IT engineers, it could be the best option from this list
Raspberry Pi for Secret Agents
I really like the title, and the story that this book tell us
Like for the Zombie book, I appreciate when authors take time to find a way to captivate us
It's easier to read and progress in this context
In this exciting book, you'll learn a lot, from basics (Pi story, models, configuration) to great projects like intrusion detection, gps tracker or 3G connection
Attention, this book exists in several versions, to get the latest update click here
Conclusion
That's it, you have my 20 preferred books about Raspberry Pi
I hope this will help you choose the one that fits you the best, or for a gift (other gift ideas related to Raspberry Pi here).
Feel free to comment out, if you know other books that all Raspberry Pi beginners should read, so we keep here the most complete list possible
I'm the lead author and owner of RaspberryTips.com. My goal is to help you with your Raspberry Pi problems using detailed guides and tutorials. In real life, I'm a Linux system administrator with a web developer experience.
Recent Posts
With a desktop environment, you can generally get some great tools to help you analyze your disk usage and quickly find ways to free some disk space on your system. On a server, it's not as.
OpenCV is often used to promote Raspberry Pi capacities. Even if the Raspberry Pi is a cheap piece of hardware, showing it with a camera, using artificial intelligence and electronics is pretty.
Welcome
Hi, I'm Patrick. I am a Linux system administrator, and I am passionate about the Raspberry Pi and all projects on this topic.
I created this site to share with you what I learned about it.
Master your Raspberry Pi
Sale: 10% off today.
Uncover the secrets of the Raspberry Pi and practice multiple projects to become a master in a 30 days challenge.