Bluetooth проекты на ардуино
Статья о том, как своими руками собрать беспроводное управление, для двух униполярных шаговых моторов 28BYJ-48 5V.
В качестве пульта подойдет любой ANDROID телефон с наличием Bluetooth.
Arduino управление шаговыми двигателями по Bluetooth при помощи Android смартфона
Статья о том как написать код для электрического привода, для слайдера под видеокамеру, с управлением по Bluetooth, на базе Arduino Nano, драйверов DRV8825 и Bluetooth модуля HC-05.
HC05 как настроить Bluetooth модуль в качестве slave или master и как объединить две Arduino по Bluetooth
Статья о том: как настроить Bluetooth модуль HC-05 для работы в режиме slave.
Как настроить Bluetooth модуль HC-05 для работы в режиме master.
Как подключить Bluetooth модуль HC-05 к Arduino.
Как объединить две платы Arduino по Bluetooth c помощью Bluetooth модулей HC-05
AT-команды для настройки Bluetooth модуля HC-05
Эта статья содержит AT-команды для настройки Bluetooth модуля HC-05 для работы в режиме slave и master.
Также имеется таблица ошибок ERROR:(), и пределы параметров Bluetooth модуля HC-05
Таблица классов для настройки определения Bluetooth модуля в качестве: клавиатура, джойстик, гарнитура, телефон, компьютер и т. п.
Эта статья содержит таблицы классов Bluetooth устройств. Это может пригодится, если у вас возникла потребность в том, чтобы ваш Bluetooth модуль определялся другими устройствами как: клавиатура, джойстик, гарнитура, телефон, компьютер и т. п.
Автоматическое проветривание помещений на Arduino UNO MH-Z19B и DHT11. Контроль уровня CO2 и влажности.
Статья с материалами, для изучения и сборки контроллера уровня CO2 и влажности в помещениях, на Arduino UNO MH-Z19B и DHT11.
Управление прибором осуществляется, при помощи ANDROID устройства.
Для связи используется Bluetooth модуль HC-06.
Как настроить модуль HC-06 а также Android приложение для взаимодействия по Bluetooth
Статья о том как настроить Bluetooth модуль HC-06, при помощи конвертера USB TTL UART на микросхеме CH340G. 3.3 В/ 5 В
В статье также содержатся материалы для настройки Android приложения, при помощи которого можно управлять проектами на Arduino с использованием Bluetooth.
Творческая мастерская Мастер Колотушкин 2022
Проекты на базе Arduino для начинающих, электронные самоделки своими руками.
180 bluetooth projects page 3
No need to purchase any propriety systems, this is a stand alone unit operated by a free App called 'LocoMotive'
Model Rail Digital DCC Command Station Arduino and Free App
Project tutorial by Falkland Bill
A different view towards hydraulic system. This is a hydraulic system which is punched with electronics.
App Controlled Hydraulic Crane
Project tutorial by SAGNIK BANERJEE
How to create your own Arduino training platform for beginners to start learning Arduino programming.
Arduino Training Platform
Project tutorial by DIY GUY Chris
The intruder came, and the system fights back.
Arduino Attacks Android Smartphone
Project showcase by Gyula Ősi
Universal Windows App that connects to an embedded Bluetooth device over the Bluetooth Serial Profile using a generic Bluetooth USB dongle.
Generic Serial Bluetooth with Win 10 IoT-Core RPI2
Project tutorial by David Jones
Smartwatch that shows notifications from an iPhone and automatically synchronize the time.
Arduino Apple Watch
Project tutorial by Karlstrom
Arduino robot with GoPro camera and FPV function controlled from iPhone via Bluetooth or obstacle avoidance with ultrasonic sensor.
Arduino Robot w/ GoPro and FPV iPhone Control via Bluetooth
Project in progress by AlxArd
By harnessing the power of your smartphone, MobBob is a walking, talking robot with voice recognition and computer vision.
MobBob: DIY Arduino Robot Controlled by Android Smartphone
Project tutorial by Mirko Pavleski
I made this RC car with an Arduino Uno, which I control via an HC-05 Bluetooth module. The project is now in its initial state.
'Rain1' RC Car with Arduino
Project in progress by Rafath Bin Zafar
You can make someone else's sunglasses see-through via BLE and check them out from far away, perhaps with your heartbeat.
Arduino101 / tinyTILE BLE: Match-Making Sunglasses
Project tutorial by Kitty Yeung
Using Arduino, I show you how to copy text from one device and paste it in another device via Bluetooth, be it a smartphone or a laptop.
180 bluetooth projects page 2
A captivating visualization to help my daughter understand the passage of time.
Countdown Timer
31,414 views
13 comments
35 respects
Chunchunmaru is an Arduino UNO-based robot which can carry heavy loads (100kg-200kg) from one location to another.
Chunchunmaru
Project showcase by Arnov Sharma
10,846 views
16 comments
43 respects
A small car based on Arduino platform which can be controlled using Bluetooth and a Android app.
Bluetooth Controlled Car
Project tutorial by Aniket Mindhe
47,701 views
11 comments
33 respects
You can remotely control your car with Bluetooth. Four settings are available: manual, automatic, steering and vocal control.
Bluetooth Controlled Car with Arduino Mega
Project showcase by DANNY003
15,122 views
14 comments
28 respects
Introducing MARK 1, the programmable Arduino Robot Arm. But, that's not all, this Robot Arm can be controlled by Hand Gestures. Here's How..
DIY Arduino Robot Arm – Controlled by Hand Gestures
Project tutorial by Eben Kouao
28,817 views
12 comments
64 respects
Scrolling text on 8×8 matrices controlled from an Android phone.
Arduino Bluetooth-Controlled Matrix with Scrolling Text
Project tutorial by Mirko Pavleski
24,949 views
12 comments
56 respects
A detailed tutorial on doing Windows Remote Arduino. It does «Blinky», an external pushbutton (polled & with an event) as & an analog input
IoT: Windows Remote Arduino and Universal Apps
Project tutorial by David Jones
23,518 views
12 comments
45 respects
This article explains how to interface a Bluetooth module with HC-05 with Arduino Uno.
Interfacing Bluetooth Module (HC-05) with Arduino Uno
148,564 views
8 comments
28 respects
Basically A Car which is controlled by 2 Modes: Accelerometer Sensor of the phone, and Autonomous (Moves in path and avoids object)
Two Mode Robot Controlling through Android and Windowsphone8
Project tutorial by Muhammad Anas
28,784 views
11 comments
60 respects
Humanoid talking robot
Humaniod A.I Talking Robot With Arduino
19,376 views
11 comments
21 respects
I'll show you how to make a 2-Wheel Bluetooth Controlled Car based on an Arduino Nano.
How To Make an Arduino Bluetooth Controlled Car
11,597 views
12 comments
15 respects
A simple and easy to assemble car controlled via smartphone using bluetooth technology.
CARMAGEDDON: The Agile Arduino Car
Project showcase by RogerGold
11,105 views
12 comments
17 respects
A lock that can be controlled from a smartphone using an app.
180 bluetooth projects page 4
For someone who loves to shoot some random hobbyist videos, it's somehow expensive to buy a motorized camera slider. So, I built my own.
Arduino Bluetooth-Controlled Motorized Camera Slider
This Robot can walk exercise and dance! how awesome!! :)
Quadruped Robot
Project showcase by Varun walimbe
I took the RC car I built the last few weeks and converted the power and steering to a Bluetooth remote.
Bluetooth Controlled Car
Project showcase by Ian St. Louis
We're learning how to «hack» a bluetooth toy car by building a custom remote for it. using arduino and a gyroscope.
Hacking a Bluetooth Toy Car
Project tutorial by danionescu
This is a simple project based on Arduino. In this project, an AC light can be controlled with the help of our Android phone.
Bluetooth Controlled Home Light
Project tutorial by KAST Tech
Drones are fun to fly, and it's possible to do limited flying using brainwaves.
Brainwaves Fly a Drone
Project tutorial by Tony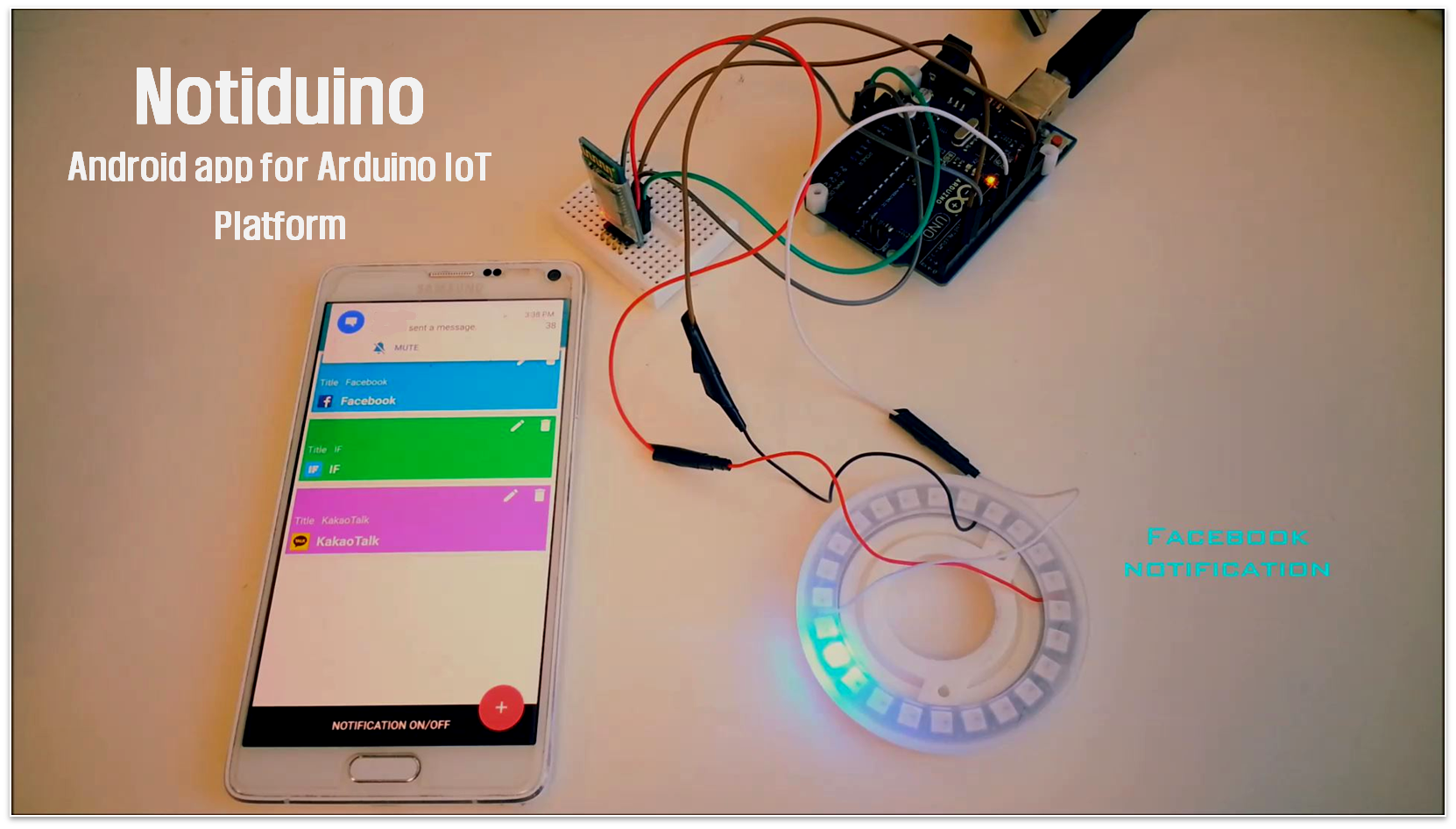 Show important notifications from your smartphone using a NeoPixel ring and Arduino.
Notification IoT Using NeoPixel and Smartphone
Project showcase by Geny Studio
Take control of your home in your smart-phone with the simplest ever home automation device.
Simple Home Automation Using Bluetooth, Android and Arduino
Project tutorial by Prasanth K S
Just say the needed temperature, control your home with voice or Android! Two units on synched Bluetooth link, RFID functions.
Voice Controlled Full Home Automation — Without Wires
Project tutorial by Gyula Ősi
Portable, Bluetooth, voice-controlled claw device for drone! Easy to build, cheap, and made out of recycled materials!
Portable Drone Claw
Project tutorial by NetWingx
It's an Arduino-based robot which brings food from the kitchen to my room.
Arduino-Based Butler Robot
Project tutorial by Arnov Sharma
UV RoboS (Covid Warrior)
Want to control you robot wirelessly through your laptop?! We're going to do that in this step by step tutorial with Arduino and Processing.
How to Control 2WD Robot Wirelessly Through Processing
It's a low-cost and handmade robot with the mission to be attractive to the clients from businesses and help with the rate of services.
The Robot MARKUS for Your Business
This health kit helps to get continuously the data about quality and overall duration of the sleep and to determine the sleeping phases.
Sleeping Phases Determination
Project tutorial by Diana Khalipina
How to get punched playing video games!
Self-Punching Helmet
Project tutorial by Integza
Many had asked to me make simple project with the simplest set of hardware, without using URB boards. You're welcome.