Arduino projects library
This piece of art knows when it's being photographed thanks to tinyML
Intelligent art
Project showcase by Tauno Erik
In this project you'll learn how to use a Shelly relay and the Arduino IoT Remote mobile app to open a door from a smartphone
How to open a door from your smartphone
Project tutorial by alranel
Wireless programmable via Wi-Fi room thermostat with air quality monitor and other useful features.
Wi-Fi programmable room thermostat with air quality monitor
Project tutorial by user2199899
Test transistors, diodes, thyristors, resistors, capacitors and inductors. Also identify their leads and obtain their component value.
Micro Component Tester
Project tutorial by John Bradnam
A 3D printed Arduino Nano based synthesizer that produces a wide range of amazing sounds generated using the FM synthesis technique.
Arduino Soundlab
Project tutorial by John Bradnam
A clean implementation should have been trivial with the existing information on the web, but it wasn't. Feel free to cut-and-paste..
HD44780 LCD Driver: 20×40 and 16×2 — parallel (8 or 4 bit)
Internet radio on a TTGO T-Display controlled by a bluetooth android phone app
Web Radio
Project in progress by stevie135s
How to make a scrolling weather station that displays the temperature, air humidity and relative atmospheric pressure, and Time
Arduino matrix scrolling weather station and Clock with BME
Project tutorial by Mirko Pavleski
Want to build your own TinyML image recognition application? This blog contains all the necessary details for you to get started
Tutorial : TinyML with OV7670 Camera module!
Project tutorial by Vishwa
This is my first Arduino-based, Bluetooth-controlled RC car. It is controlled by a smart phone application.
Bluetooth Controlled Car
Project in progress by Saman Fernando
686,004 views
299 comments
461 respects
We use an Arduino to build an autonomous «follow me» cooler that connects to a smartphone via Bluetooth and uses GPS to navigate.
Make an Autonomous «Follow Me» Cooler
Project tutorial by Hacker Shack
343,706 views
347 comments
940 respects
A stereo VU meter built with an Arduino Nano and two NeoPixel LED rings.
Stereo NeoPixel Ring VU Meter
Project showcase by ericBcreator
156,798 views
389 comments
262 respects
Closed loop universal motor control system using PID algorithm.
Arduino-Based Universal AC Motor Speed Controller
177,840 views
377 comments
208 respects
A programmable and highly maneuverable robotic cat for STEM education and AI-enhanced services.
OpenCat — affordable quadruped robot for STEM
Project in progress by Team Petoi
502,230 views
226 comments
2,424 respects
Start coding online with the Arduino Web Editor, save your sketches in the cloud, and always have the most up-to-date version of the IDE!
Getting Started with Arduino Web Editor on Various Platforms
5,428,659 views
132 comments
9,108 respects
In this project, I have shown how to interface a GPS module with Arduino UNO. The data for longitude and latitude is displayed on the LCD.
How to Interface GPS Module (NEO-6m) with Arduino
Project tutorial by Ruchir Sharma
591,057 views
200 comments
221 respects
An Arduino Uno autopilot drone with multiple sensors and a wireless camera controlled by two microcontrollers.
Autopilot Drone
Project in progress by suhaskd
105,863 views
265 comments
234 respects
A TinyML keyword spotting application using Arduino Nano 33 BLE Sense to control gesture inferences of a bionic 3D printed hand
Bionic Hand Voice Commands Module w/ Edge Impulse & Arduino
Project tutorial by Ex Machina
Shoot fireballs from your fists when you throw a punch with these arm mounted smart flamethrowers!
Punch Activated Arm Flamethrowers (Real Firebending)
Project showcase by Allen Pan
352,248 views
191 comments
1,928 respects
Make a old-style telephone ring with ten party-line (Morse) codes plus the standard USA and New Zealand ringing cadences.
Partyline Telephone Ringer
Project showcase by rudizoon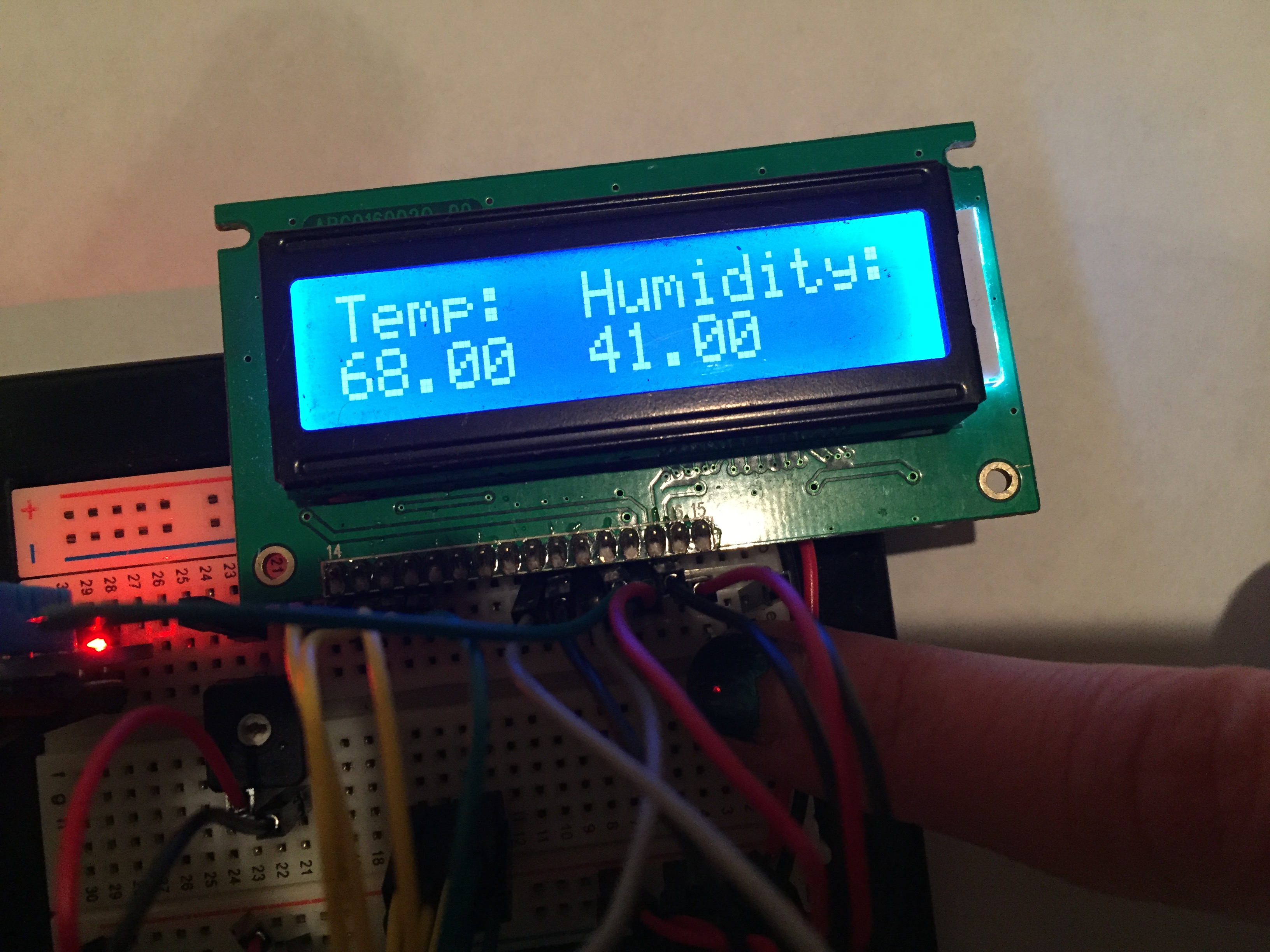 This is an Arduino Uno with a DHT11 temp/humidity sensor with and LCD screen powered by a power bank.
Portable Arduino Temp/Humidity Sensor with LCD
Project tutorial by ThothLoki
368,936 views
181 comments
502 respects
Improved version of the soldering iron controller for Hakko 907 iron. To simplify building the controller, LCD screen is implemented.
Soldering Iron Controller for Hakko 907 v.2
Project tutorial by Alexander
71,508 views
233 comments
129 respects
Turn an LED on and off using Windows Remote Arduino.
Windows Remote Arduino
Project tutorial by Windows IoT
265,575 views
171 comments
421 respects
This project is for making a 32-band audio (music) frequency spectrum analyzer / visualizer using Arduino.
32-Band Audio Spectrum Visualizer Analyzer
Project showcase by shajeeb
174,948 views
177 comments
322 respects
7 library projects
This is a library that allows any machine or robot to be controlled by G-code.
G-Code Arduino Library
Project in progress by tinkersprojects
41,018 views
12 comments
31 respects
This Arduino library is for controling RGB LED colour and fading between colours.
RGB LED Fading Arduino Library
Project in progress by tinkersprojects
Created to be a whole Robot controller that uses the Arduino Hardware in general, for a while. This looks to improve the code way.
MyRobot — Made To Control A Whole Robot
This is an Arduino Library to control the AKC695X / M695X DSP radio devices.
AKC695X Arduino LIbrary (LW, MW SW — AM and FM receiver)
Project tutorial by pu2clr
Achieve up to 60% saving on program memory space using Shox96 Guaranteed Text Compression Library for Arduino Uno and upwards.
Compression Library for Use with Arduino Flash (PROGMEM)
Project tutorial by arun
This project is about an Arduino Library to control the BK1086 and BK1088 devices. It was based on «BK1086/88E BROADCAST AM/FM/SW/LW RADIO R
PU2CLR BK108X Arduino Library
Project tutorial by pu2clr
These libraries for a torch can do different functions. Each version is similar to each other with updated functionality and control.
427 arduino projects
Turn an LED on and off using Windows Remote Arduino.
Windows Remote Arduino
Project tutorial by Windows IoT
265,575 views
171 comments
421 respects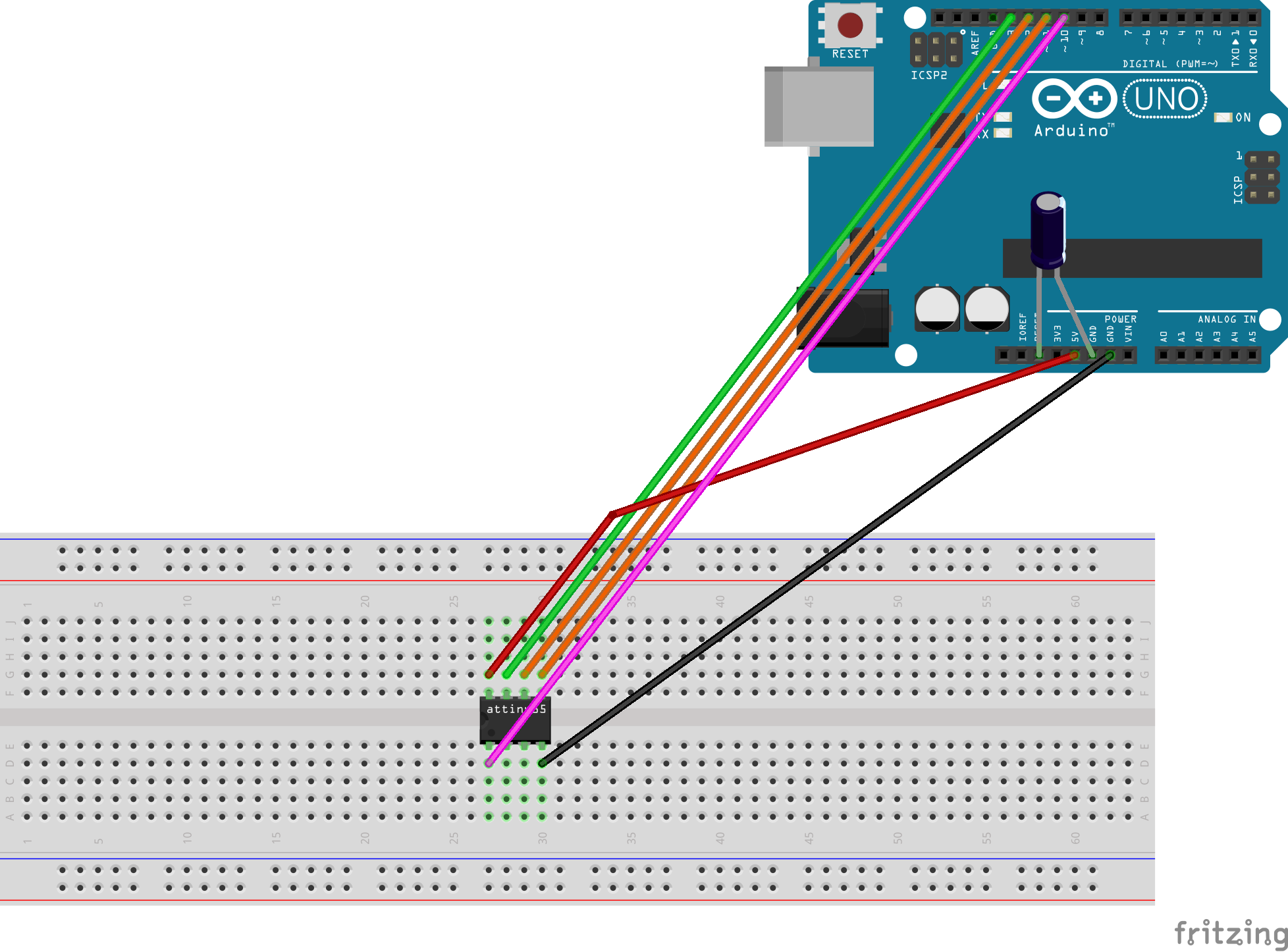 Step by step on how to program a ATtiny85 microcontroller with Arduino Uno development board.
Programming ATtiny85 with Arduino Uno
Project tutorial by Arjun Ganesan
504,239 views
113 comments
299 respects
Make a simple and programmable servo arm out of readily available materials!
Simple Programmable Robotic Arm
Project showcase by Ryan Chan
259,061 views
127 comments
519 respects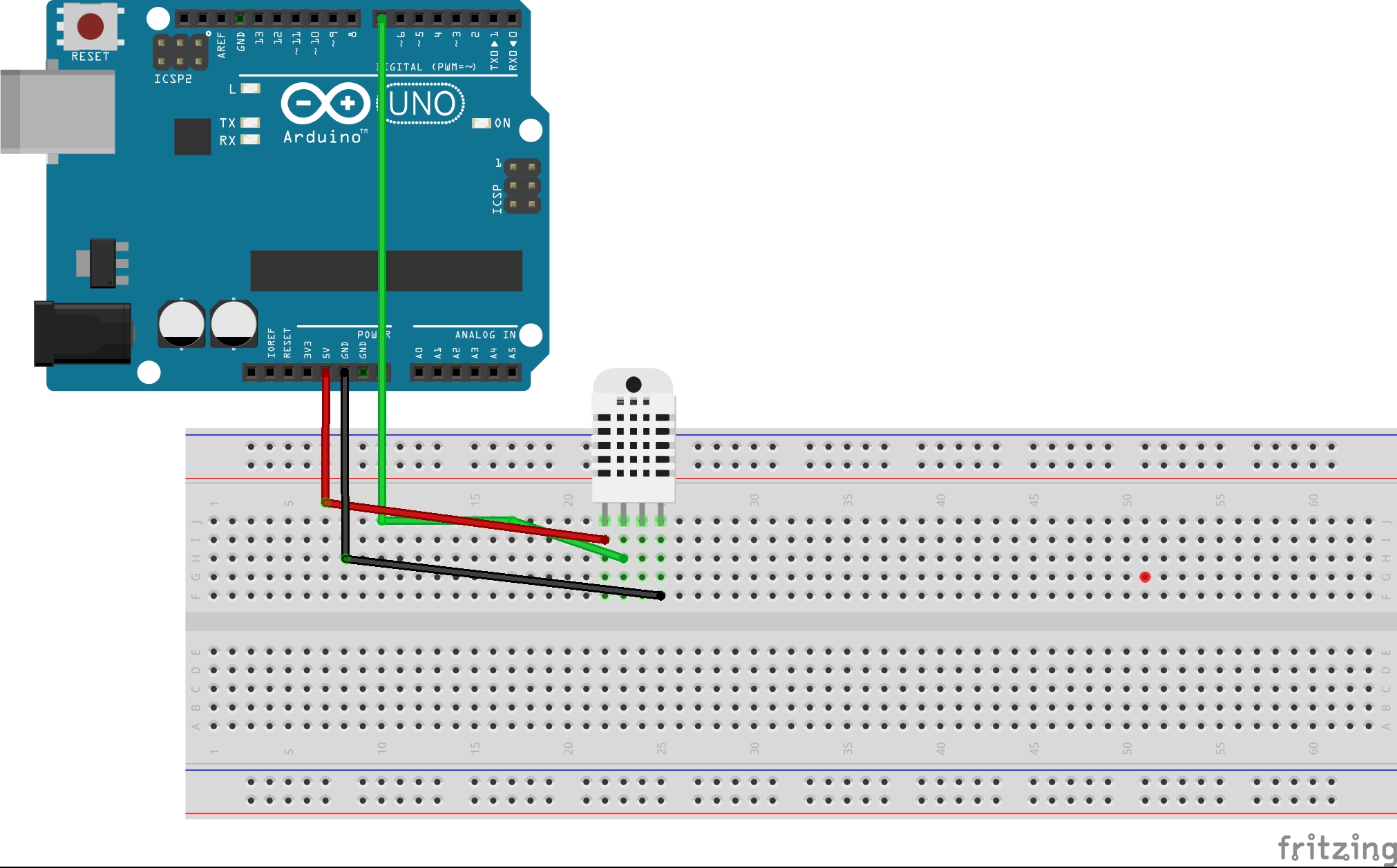 Simple Temperature Monitoring with DHT22 & Arduino.
Temperature Monitoring With DHT22 & Arduino
331,804 views
66 comments
174 respects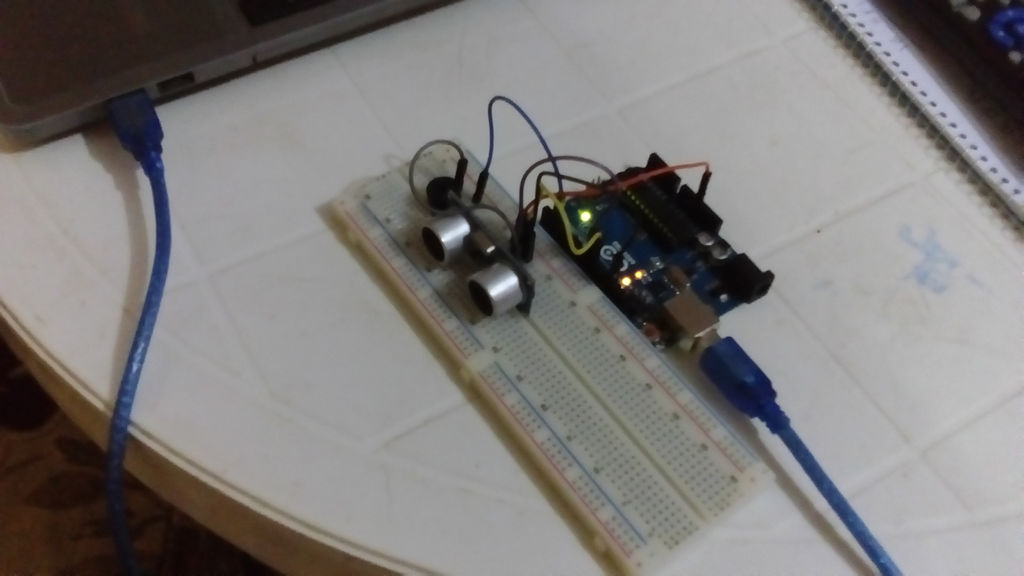 This is tutorial to help you understand ultrasonic and buzzer and go deeper into learning Arduino, follow these steps and give me feedback.
Detecting Obstacles and Warning — Arduino and Ultrasonic
Project tutorial by Ammar Atef Ali
282,344 views
67 comments
247 respects
Someone has been eating my cookies! Thankfully Arduino is here to help find out who it is.
Arduino Lie Detector
Project tutorial by Dante Roumega
159,401 views
60 comments
236 respects
No more hassles of unlocking your computer. Unlock your Windows PC with just a flick of an RFID card/tag.
Windows PC Lock/Unlock Using RFID
Project tutorial by Prasanth K S
84,578 views
60 comments
148 respects
Simulate a traffic light using an Arduino and LEDs! This project is super cool to watch and easy to make!
Arduino Traffic Light Simulator
Project tutorial by Zachary Haslam
209,292 views
49 comments
176 respects
Use HC-SR04 on Arduino with Processing
Arduino Sonar
Project tutorial by Tony ZHANG
165,918 views
51 comments
277 respects
Arduino's great, but how in the world do you do two (or more) things at once on separate intervals? You need protothreading!
How to «Multithread» an Arduino (Protothreading Tutorial)
Project tutorial by Drew Alden
294,602 views
44 comments
146 respects
Get familiar with the Arduino IoT Cloud and take your first steps into the world of connected objects.
IoT Cloud — Getting Started
by 5 developers
188,256 views
41 comments
205 respects
We will try to make a simple CNC machine with you.
Triple CNC Machine
Project tutorial by TheTNR
73,071 views
50 comments
216 respects
Windows 10 IoT Core project to control pool components for example pool pump, waterfall and solar heater.
Pool Controller
Project tutorial by Mike Mackes
86,741 views
46 comments
147 respects
A basic introduction to the low cost and accurate HC-SR04!
Getting Started with the HC-SR04 Ultrasonic sensor
183,475 views
38 comments
117 respects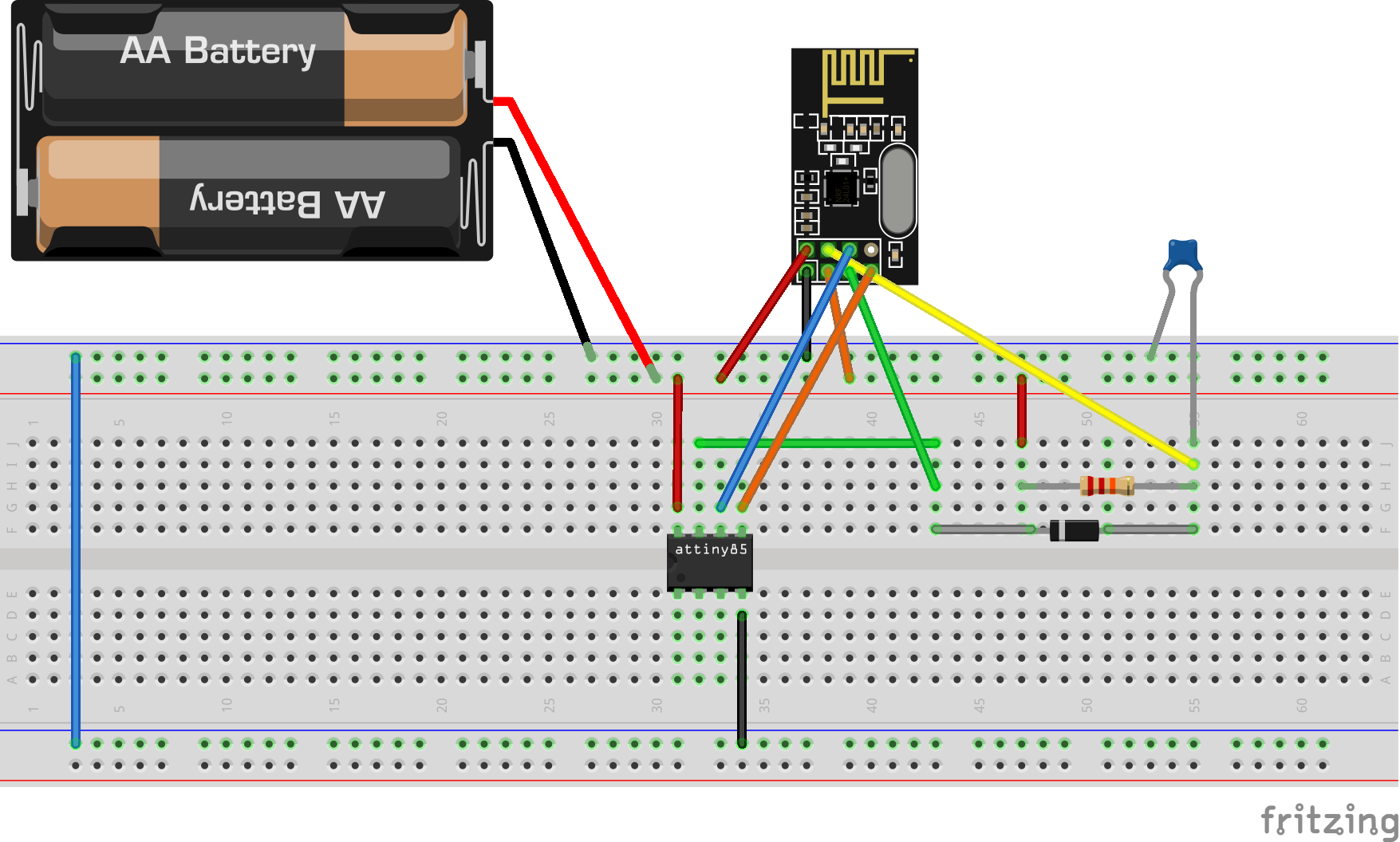 Sending and Receiving data with nRF24L01+ using only 3 pins of ATTiny85.
nRF24L01+ with ATtiny85 3 Pins
Project tutorial by Arjun Ganesan
87,778 views
42 comments
80 respects
Clock without using RTC in Arduino with Temperature and humidity indicator
Clock without using RTC in Arduino with Temperature and humi
Project tutorial by ahmadordi
49,994 views
44 comments
88 respects
In this project, I will make an indoor gardening system to take care of my sweet plant and its beautiful flowers.
Arduino Indoor Garden
Project tutorial by DIY GUY Chris
92,888 views
32 comments
213 respects
This project will show you how to make an automated watering system and water level indicator.
Automated Watering Plant
Project in progress by Saikan45
52,809 views
34 comments
77 respects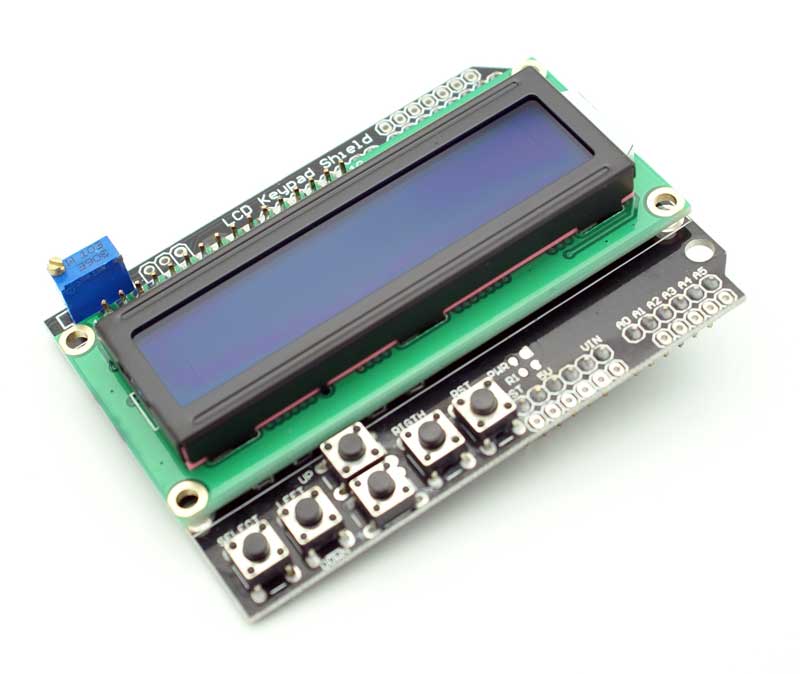 A guide on how to use the OSEPP LCD and keypad shield.
OSEPP LCD and keypad shield
Project tutorial by Joe
63,038 views
31 comments
79 respects
This health band can assist old people in their daily lives, leaving the family stress free!
Health Band — A Smart Assistant for the Elderly
Project tutorial by Technovation
83,713 views
27 comments
131 respects
Learn how to make an Arduino-controlled door lock system that uses a keypad!
Arduino Keyless Door Lock System with Keypad and LCD
Project tutorial by DIY Hacking
118,745 views
24 comments
123 respects